Therapist Bios
Best of the Best!
---
Mandelyn Gordon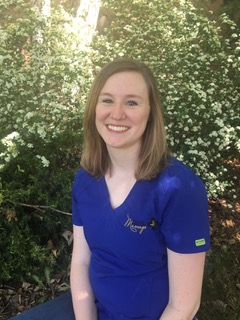 Mandelyn Gordon is a Licensed and Board Certified Massage Therapist, specializing in injury and pain management. She graduated in 2014 from the Utah College of Massage Therapy and the Master Bodyworker Program. In 2015, Mandelyn chose to further her education and become Board Certified. Currently she serves as an active member and delegate with the Utah Chapter of the American Massage therapy Association where she helps to promote the massage therapy profession to better serve the community.
Mandelyn enjoys learning and continuing to develop her skills to better help her clients. As a massage therapist she uses a variety of techniques to cater to each individuals needs, including: deep tissue, Swedish or relaxation, lymphatic drainage, trigger point, cupping, scraping, light stretching and mobilization.
When Mandelyn isn't at work she loves the outdoors. She enjoys running, camping and hiking, a good book in her hammock, as well as spending time with her family.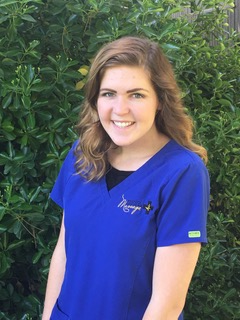 Kyra Saunders
Kyra Saunders, LMT graduated from East West College of Healing Arts in 2016.
"I enjoy helping clients find relief from injuries, especially head and neck. Suffering from migraines has caused me to catch interest in working the head and neck region on others. I use a variety of techniques including deep focused work, trigger point therapy, cupping, scraping, and light stretching to work on specific areas that need help."
A few months after completing massage school Kyra took a short break to serve an LDS mission in Long Beach, California. While there, she was able to use her skills to work on back injuries and relieve headaches and migraines. She enjoys learning each day how to continue to improve her skills for the benefit of others.
Kyra loves spending times outdoors on grandpa's farm or in the mountains, as well as being with her family.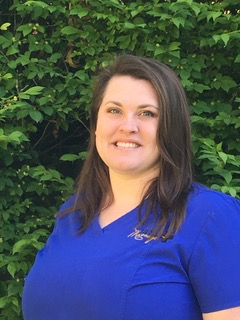 Rhea Perry
Rhea Perry, LMT, is a graduate of the Arizona School of Massage Therapy who specializes in Integrative Therapeutic Massage and Prenatal Massage. With an intuitive touch and infectious smile, Rhea has been improving the quality of wellness in her clients for over 14 years.
"I love to look at the body as a machine. If an area is seized up, we focus on all the parts and mechanics to fix it, not just the local area of complaint. I've always enjoyed tailoring each session to the patient's needs, combining deep focused work with stretching and movement, for individualized results. I enjoy the opportunities I have to educate my patients on how to listen to their bodies and apply self-massage as a tool for relief at home. Witnessing a patient's reaction to regaining range of motion or relief of chronic pain, and knowing I was a part of that, is what I love most about my job."
Rhea's great respect for the medical benefits of massage, combined with her compassion for others and intuition for healing, create a unique therapeutic balance. She's not afraid to learn new things or look outside the box to provide patients with the best care for long-lasting results.
When she's not at work, you'll find this Montana-grown woman spending time with family, camping, crocheting, tending to her herb garden, or napping. Rhea resides in Provo with her husband, four children, and their rescue dog.


*All cancellations must be made online and with at least 24 hrs notice. Thank you.